Why This Professional Basketball Player Became A Roadie Driver
The first time Amu Saaka stepped onto his neighborhood court and picked up a basketball, he scored on his own team's basket. If you told him then that he'd one day be playing basketball around the globe, he'd never believe you.
Amu now travels the world competing professionally. From Holland to France to Qatar, he has six pro seasons under his belt with no signs of slowing down.
Still, the season only lasts eight months. When Amu comes home to Atlanta, he looks for ways to spend his time and make money in the off-season. That's where Roadie comes in — Roadie helps him bridge the financial gap in between seasons and find ways to help people around his neighborhood.
"Everybody has a story, and it's pretty unique and pretty exciting once you have that back and forth with someday," said Amu. "That experience alone is worth doing Roadie for me."
Meeting new people and creating experiences he would never have had otherwise is something Amu values. It's also a big reason why he loves traveling overseas for basketball and why he drives with Roadie. It's a side hustle that makes him more than just money.
Taking Care of Business
Basketball is a business, and no one knows this better than Amu. Playing at the professional level means a certain amount of accountability and responsibility to your team. When it comes to Roadie, Amu brings that same level of professionalism to the road.
"On a Gig, when the person has a specific time they want an item delivered, I'll stop whatever I'm doing at that moment just to get it done."

AMU SAAKA
That attitude comes from the accountability and discipline he's learned in sports. When Amu steps on the court, he never knows what he's going to get. It's a nervous excitement — you could be down by 20, up by 20, or down by three with 10 seconds left in the game. For Amu, that means figuring it out play-by-play.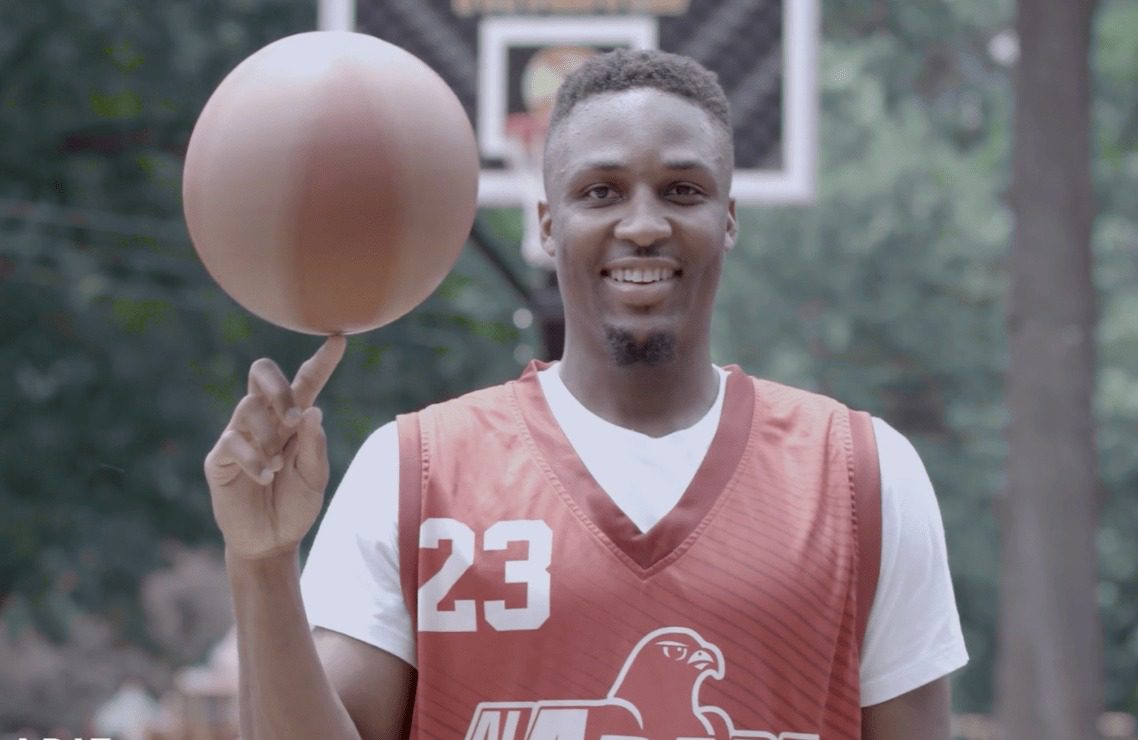 That spontaneity and get-it-done attitude are why he's been able to handle the unexpected Gigs — delivering everything from mattresses to company signage to grills.
For a school teacher named Tina, that commitment helped her move in furniture for summer camp at The Cloverleaf School in Tucker, Georgia. When Tina needed help getting a couch from the Biltmore Hotel, Amu strapped the couch to his truck and delivered it by the end of the day.
"You learn the story of that couch and how it's going to be used in this school. And meeting people like Tina helps fulfill my day and makes it more enjoyable," said Amu.
Spending More Time with Family
Coming back from a long season, Amu wants nothing more than to spend time with his family. His three little girls — Grey, Troi, and Nevaeh — mean more to him than any basketball career, and time with them beats everything else.
"Coming home from the season, the flexibility that Roadie provides me is great for my family," said Amu. "It's fun to get to spend time, and Roadie affords me that availability."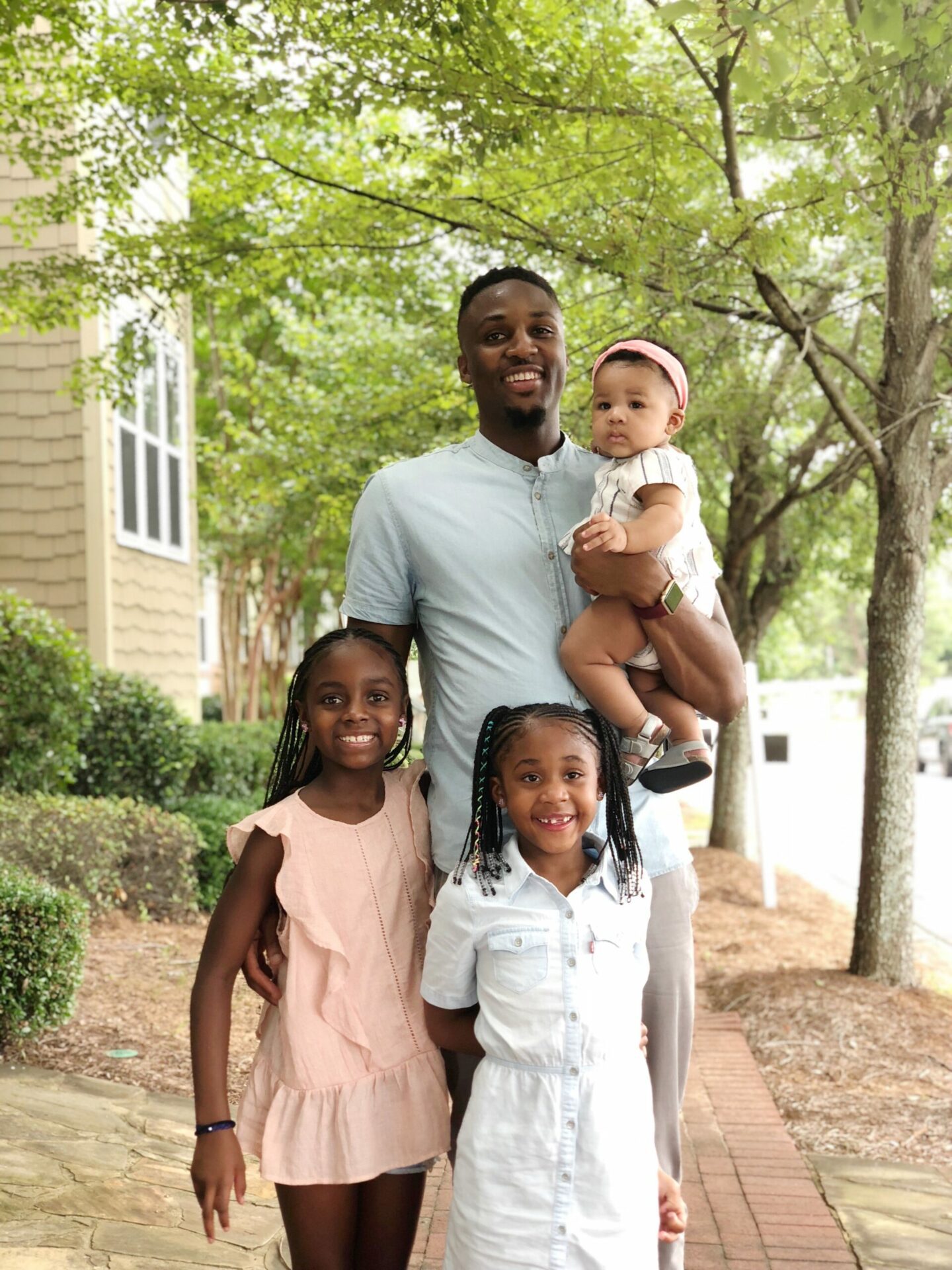 Every minute spent on a court or on an airplane means one less moment to spend with his children. That's why Amu drives with Roadie — it gives him the opportunity to hang out with his kids. And nothing can beat that.